Labor Unions Show Solidarity in Rally At Eighth Congressional District Office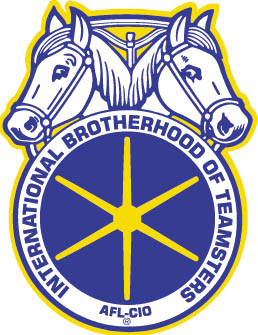 Source:
Teamsters


On August 10, Joint Council 25 and its local unions partnered with more than nine area labor unions to rallypeacefully in front of the Eighth Congressional District Office. The rally was in protest to U.S. Rep. Melissa Bean's vote in favor of the Central America Free Trade Agreement (CAFTA).

Coordinated by United Steelworkers District 7, the rally sent a message to the public that Bean sold out workers by voting yes on this anti-worker piece of legislation.

"We want the public to know that when Representative Melissa Bean voted for CAFTA, she voted against working people'svalues," said Brett Voorhies, United Steelworkers District 7 Rapid Response Coordinator.

CAFTA is a trade deal that involves the United States, the Dominican Republic, and five Central American countries:Costa Rica, El Salvador, Guatemala, Honduras and Nicaragua. The highly controversial agreement passed in the Senate on June 30 in one of the narrowest votes ever in that chamber on a trade vote. On July 28, the U.S. House ofRepresentatives passed this agreement under heavy-handed pressure from the Bush administration and other pro-CAFTA forces by 217-215.

"As the sole Illinois Democrat to vote wrong on CAFTA, Melissa Bean has sold out workers," said John T. Coli,Joint Council 25 President.

Other labor organizations participating in the rally included: Chicago Federation of Labor, GraphicCommunications Conference, International Brotherhood of Electrical Workers, Jobs with Justice, Laborers Union,Painters Union, UNITE HERE and United Students Against Sweatshops.