DHL Workers Score Victory in West Virginia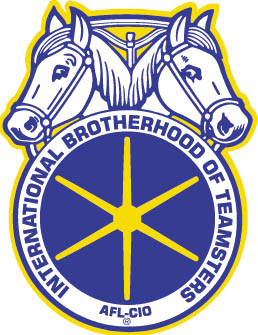 Source: Teamsters

On July 22, the National Labor Relations Board (NLRB) ruled that Small Stuff, a DHL independent cartage contractor (ICC) in Huntington, West Virginia, must recognize the Teamsters as the sole bargaining agent for 24 drivers.
The drivers had worked for Bigfoot Express—a different DHL ICC—but were fired April 15 when DHL cancelled their agreement after the workers voted to join Local 505 in September 2004. DHL then awarded the contract to ICC Small Stuff, replacing all the Bigfoot Express workers with new, nonunion workers.
The NLRB also determined that Small Stuff needed to reinstate the drivers who were previously employed at Bigfoot Express with full back pay on the same routes they had driven. If Small Stuff does not comply, the NLRB General Counsel will prosecute the company in a formal trial before an administrative law judge.
Huntington, A Union Town
On April 18, shortly after the Bigfoot Express drivers were fired, they sprung into action and galvanized community support at a picket with help from Local 505 in Huntington, West Virginia and international organizers.
"The whole city, including judges, came out to walk a picket with the workers," said John Newton, Local 505 Secretary-Treasurer. "The police told us to clear the streets since no one could come through, but we explained that we had no control over all the turnout of folks who lived in the neighborhood and were a part of the community."
Fighting for What's Right
On April 25, Small Stuff fled West Virginia to a nonunion, industrial park facility in Ashland, Kentucky, and the Bigfoot Express workers and Teamsters extended their picket to that location. The state police came to take those on the picket line to jail.
"The first day we were on the picket, the state troopers were alerted that the picketers were going to be violent and that they would need to arrest a number of people," said Colleen Hall, a driver with Bigfoot Express. "We told them we were there to have a peaceful picket. We stayed calm and the troopers respected our right to demonstrate."
The local police did not bother the picketers, and workers held strong to win their jobs back.
"It felt like we were out there fighting for six months, even though it was only three," Hall said. "I want every driver for all DHL ICCs out there to hear about this victory so they'll know that if they stick together, they will win."